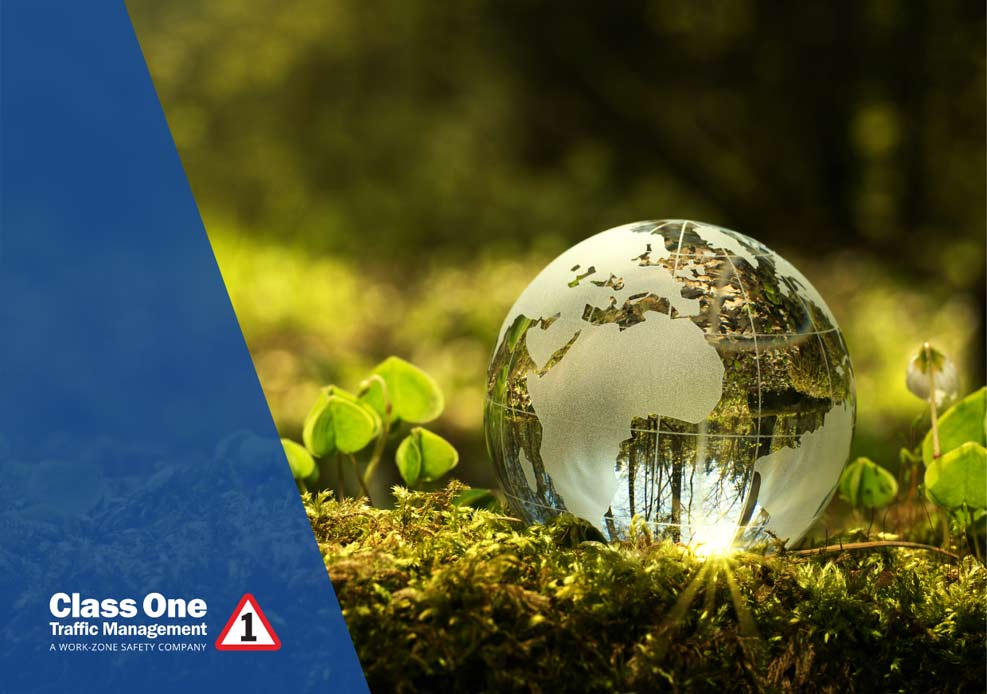 Class One Traffic Management joins United Nations' sustainability drive
The Chevron Group which includes Class One Traffic Management has signed up to the United Nations Global Compact, an internationally recognised best practice sustainability framework, to drive its ambitious climate and sustainability actions.
This announcement comes on the back of the traffic management provider's commitment to set Science-Based Targets and is the next step in leading the industry towards a more sustainable future.
Speaking about its membership of the United Nations Global Compact Network UK, Jamie Bowen, Head of ESG and Improvement for the Chevron Group, explained: "The Chevron Group is committed to both protecting and enhancing the environment by engaging in climate mitigation and adaptation activities. Since announcing our commitment to setting Science-Based Targets in September 2021, we have continued to invest in low carbon solutions, procuring more electric TSCO vans, installing EV charging points across our depots, and conducting a rainwater harvesting and conservation project, all of which have helped us move closer to our carbon reduction targets."
"However, we want to do more to help mitigate the worst impacts of climate change both locally and globally which is why we have chosen to sign up to the United Nations Global Compact. This is an internationally recognised best practice sustainability framework, which will help us align the Chevron Group sustainability strategies to their Global Goals and principles-based approach."
The United Nations Global Compact was established to promote responsible corporate citizenship so that businesses can be part of the solution to the challenges of globalisation. Local networks help companies view global sustainability through a local lens, recognise the unique challenges they face and identify different opportunities to make a positive impact.
"Over 15,000 companies from 165 countries have signed up to the UNGC so far," added Jamie Bowen. "The Chevron Group is delighted to be joining them to work towards creating a more sustainable world for future generations."