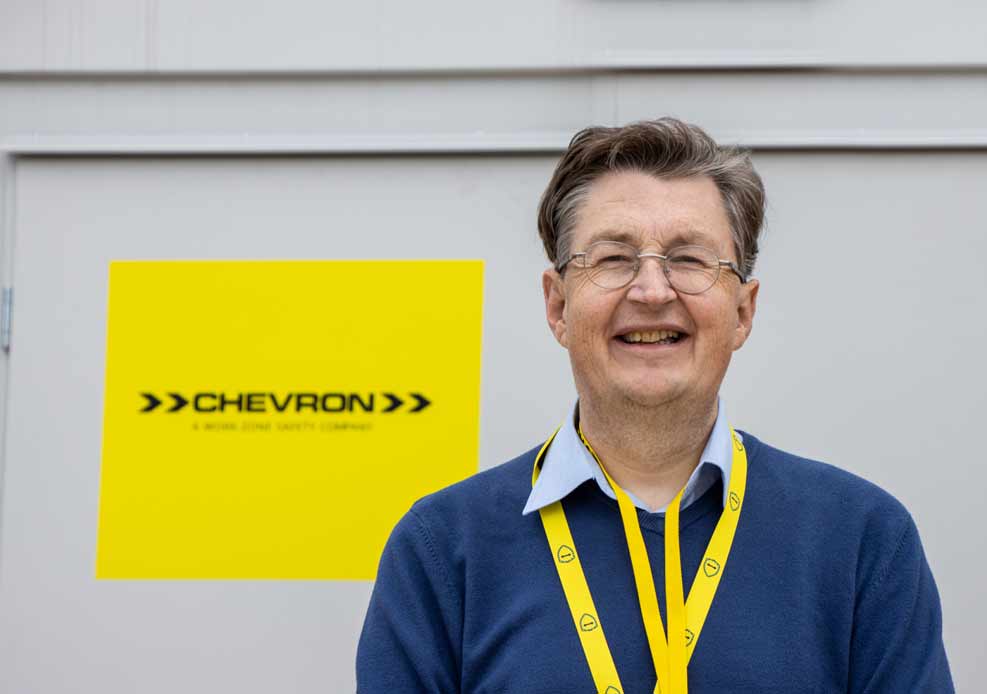 Class One Traffic Management ESG leader is finalist in BQF excellence awards
The Head of ESG for the Chevron Group, which includes Class One Traffic Management, has been named as an Established Leader finalist in the BQF UK Excellence Awards 2021.
Jamie Bowen, who has been with the traffic management company since 2016 has been instrumental in driving an environmental, social and governance agenda for the Chevron Group, as well as heading up an ESG Centre of Excellence with Chevron Group's European partners, Ramudden, AVS, and Fero to drive ESG standards across Europe.
"I am delighted that Jamie has been listed as a finalist in the BQF Excellence Awards 2021," comments Tim Cockayne, CEO, the Chevron Group. "Jamie is committed to ESG and has introduced a range of initiatives within the Chevron Group which have delivered real results. Under his guidance, we achieved ISO 14001 Environmental Management in 2017 and ISO 50001 Energy Management in 2019 at Chevron Traffic Management, and we are currently working towards certification at Class One Traffic Management. In April, we set up a partnership with ClimateCare to offset our carbon emissions and we have recently announced our commitment to Science Based Targets to ensure we take urgent and sustained action to reduce our carbon footprint in alignment with climate science."
Jamie is supported by a team of professionals who are committed to ESG and who have built a strong culture of ESG across the Chevron Group.
"I am honoured and humbled to have been named as a finalist in the BQF UK Excellence Awards," adds Jamie. "I don't go to work for awards. I go because I am absolutely committed to driving standards within ESG. I am fortunate to work for the Chevron Group who are equally committed to ESG and fully support the strategies and initiatives that I, and my team, bring forward. That makes my job so much easier."
The BQF (The British Quality Foundation) supports organisations to maintain a competitive advantage, to be more agile and to achieve sustainable excellence. Award winners will be announced in March 2022.