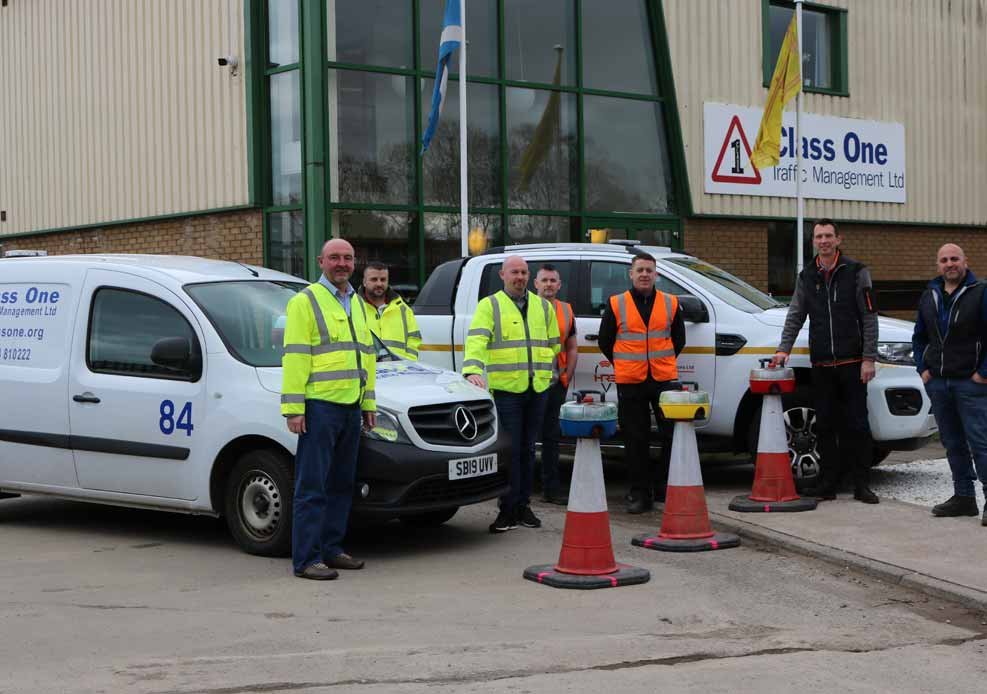 Class One enhance road worker safety in Scotland with digital technology
A Bonnybridge-based company, Class One TM is to become the first company in Scotland to enhance road worker safety by introducing digital technology to traffic management.
The traffic management specialist is bringing a range of digital products to Scotland which will protect road workers and road users, provide better communications to local residents and the general public when road works are underway and support event organisers when events open up post-COVID-19.
"This is a really exciting range of digital products which will change the face of traffic management services in Scotland," comments Mike Healey, Managing Director Class One. "We currently have four products in the range which have been developed and produced by our sister company, Highway Resource Solutions Ltd (HRS).
We can improve road user experience by providing communications to road-users with real-time updates and information on directions, timeframe of works etc. using the Customer Communications Terminal or by remotely changing speed limits using the Dynamic Speed Sign which allows 60mph traffic when workers aren't on site which will improve journey times.
From a worker safety perspective, we now have the technology to prevent traffic from breaching roadworks while workers are on site using the IIPAW system or detecting taper strikes immediately with the Intellicone Smart Taper, which means the clear-up and reinstatement process will be much quicker. The potential is endless and we are looking forward to working with our clients to create digitally enhanced traffic management plans."
Class One provides traffic management services to a range of clients including Scottish Water and Edinburgh Trams project and was recently awarded a significant contract to support the roll-out of the R100 broadband programme in Central and Southern Scotland. The company recently became part of the Chevron Group which provides traffic management services across the UK.
"Class One is proud to be driving innovation in traffic management in Scotland," adds Mike. "We believe that digitalisation is the way forward and that these products will be a game-changer for our industry. They will undoubtedly improve road worker safety, minimise disruption and give road users a better journey experience."