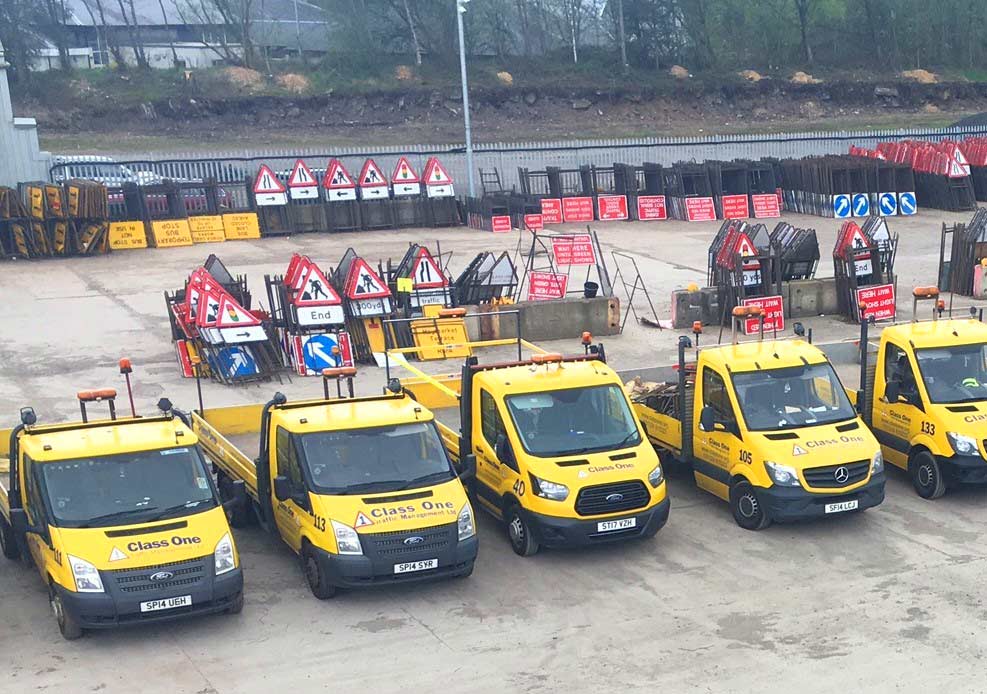 Class One TM to support broadband roll out in Scotland
Traffic management specialist, Class One TM has been awarded a technically challenging infrastructure contract to support the roll out of ultrafast broadband to millions of homes and businesses across Scotland.
The Bonnybridge-based company has been contracted by Morrison Telecom Services to provide traffic management services during the delivery of the government-backed R100 programme. The four-year contract will cover traffic management provision in Central (Lot 2) and Southern (Lot 3) Scotland while the broadband scheme is implemented.
Speaking about the contract, Mike Healey, Managing Director Class One, commented: "Class One is delighted to be part of the supply chain in this critical infrastructure programme. The success of this project is dependent on many critical factors, one of which is keeping the country moving while the works are underway.
This is where we will bring our experience and expertise. We will ensure that traffic is managed safely and efficiently to minimise disruptions to the general public and ensure the safety of road workers and road users is protected throughout the duration of works."
In addition to the R100 programme, Class One has also been awarded a six-year contract to support Morrison Telecom Services SPEN Vodafone contract to install data cables between sub stations which will provide mobile voice and data services to public sector organisations across Scotland.
"Winning these two contracts is testimony to the trust that blue chip companies like British Telecom and M Group services place in our ability and the Class One brand. "Not only have they help secure the employment of our skilled staff, but they have also created new opportunities to expand our workforce. These are extremely significant contracts, and we look forward to playing our part in bringing world-class connectivity to Scotland."